Do you love CCC? Have fond memories of your time here as a student or a parent? Still friends with some of your CCC classmates and/or fellow parents? Want other kids and families to experience the same community, joy, and magic that you did? Then consider giving to CCC!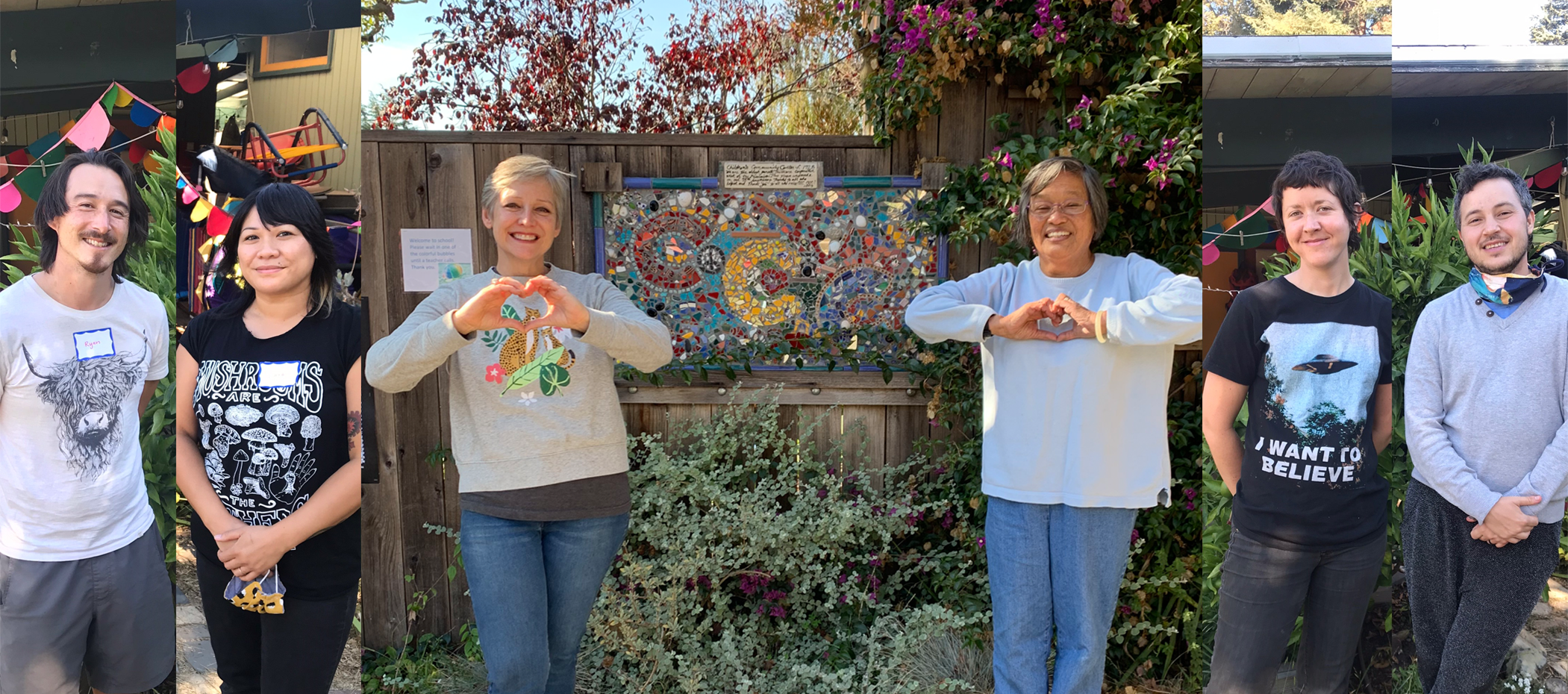 2023 Equity Tuition Campaign
Help make CCC accessible to ALL! We believe that all children deserve and benefit from a play-based education and recognize that our community is strongest when we are able to welcome and support families from diverse backgrounds. CCC is in the process of launching Equity Tuition to ensure that all families contribute to our community within their financial means. Families can support the vision of Equity Tuition at CCC by making contributions to the Equity Tuition Fund.
Donate on a one-time, monthly, quarterly, semi-annually or annual basis. Donations are tax deductible. If you would like to contribute, you can:
* Mail us a check to CCC at 1140 Walnut St, Berkeley, CA 94707 – Attention Fundraising/Scholarships. Make sure to include your name, address, email, and class year so that we can properly thank you!
* Make a donation online through PayBee using the button below.
Or via PayPal: (Please add a note/memo "equity tuition campaign" when donating through PayPal.)
Songs/Stories
Download CCC teacher stories and songs from our bandcamp page here: https://soundsofccc.bandcamp.com (85% goes to CCC, or 100% if you purchase on the first Friday of the month). You can also download the bandcamp mobile app to hear the stories and songs.
Show Your School Spirit
Buy a CCC t-shirt, sweatshirt, or bag. All profits go directly to CCC. Check out our new t-shirts here: https://www.bonfire.com/store/childrens-community-center/
Big Tax Savings (and gifts to CCC)
IRA Distributions: IRA owners over 72 and owners of inherited IRAs have to take a required minimum distribution each year. You pay taxes on IRA distributions as ordinary income, but the penalty for not taking a required distribution is severe, so we often see folks looking to optimize around the end of the year.
One solution is a Qualified Charitable Distribution (QCD). If you distribute directly to a qualified charity (like CCC!), the IRS and state authorities see that you've taken your required distribution, but no tax is owed. It's the most tax-efficient move you can make for a required minimum distribution.
Let us know if any of you have parents (CCC grandparents!!!) who would be interested, and we'll help walk them through it.
In-Kind Stock Gifts: If you have stock that has increased in value, that makes a really effective, efficient and cheap (to you) gift to CCC. A $100 stock gift to CCC is worth $100 to the school. What does it cost you? First, you get a deduction you can use against ordinary income, which for a top-bracket taxpayer (Fed + CA) saves you $50. If you're giving stock that's trading at a gain, you also avoid paying future/eventual taxes on that gain (and CCC doesn't pay this tax either – it just goes away with the gift). This could represent savings as much as $30 or more, leaving the effective cost of the $100 gift at $20. (If your company matches charitable gifts, that's a $200 impact for $20… not bad!) Donations can be made via our brokerage account at North Berkeley Wealth Management, contact Matthew Gatt, CFP® +1-510-528-5820 for details.
Shop to help CCC! #SupportCCCWhileYouShop
AmazonSmile program – Select "Childrens Community Center" (no apostrophe) as your charity. We will receive 0.5% every time you shop on https://smile.amazon.com or using the Amazon app. Note you have to select "Childrens Community Center" as your nonprofit (using Settings – AmazonSmile) on the Amazon app.
Farm Boxes @ Farm Fresh to You

CCC will get 10% of all orders for anyone that signs up using Coupon Code: CCC2020.
New customers click here to sign up with the CCC promo code.
Existing customers click here to add the CCC promo code

Lunchbots Bento Boxes

15% off + 10% off (using CCC2020 coupon) | 10% of all order proceeds go to CCC. Click below to purchase additional food containers, lunch bags, thermoses, lunch boxes etc.: https://www.lunchbots.com/CCC2020

Name Bubbles

Get Custom labels for clothes, jackets, hats, shoes, socks, lunch boxes, snack/food containers, water bottles etc. Get $5 off and 20% of order proceeds goes to CCC, Click on the referral link: namebubbles.com/discount/CCCPRESCHOOL10?rfsn=6789426.76a75b, use the $5 off code CCCPRESCHOOL10 and click "shop now" to create an account & order.
CCC is a 501(c)(3) nonprofit.
Our federal tax ID is: 94-0382301

All donations are tax-deductible.